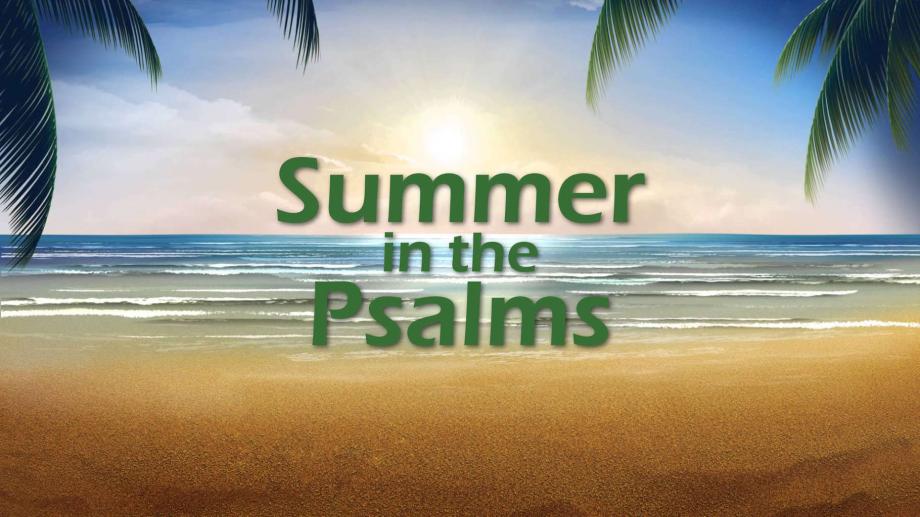 As we near the end of our summer series in the Psalms, I wanted to share
several resources that you can use to continue your study in the Psalms.
The following quote is a great reminder of why we have been studying the
Psalms through the summer months: "For years I've read the Psalter daily;
there is no other book I know and love so well as this one…Knowing them
in this way belongs to the greatest enrichments of my life." – Dietrich
Bonhoeffer on May 15, 1943, writing to his parents from his Nazi prison cell
at Tegel.
The following are resources that you can use when studying, meditating,
and praying the Psalms.
1.
Psalms, The Prayer book of the Bible
- Dietrich Bonhoeffer.
2.
Reflections on the Psalms
- C. S. Lewis
3. Derek Kidner —
Psalms 1-72; Psalms 73-150
(Tyndale Old
Testament Commentaries, 1973).
4.
Praying the Bible
by Donald S. Whitney - great chapter on praying the
Psalms.
5.
The Matthew Henry Method of Prayer
- online and email prayer guide
that uses Scriptures to guide you in your prayer.
6. Willem A. VanGemeren —
"Psalms" in the Expositor's Bible
Commentary
(1991).
7.
Heart Aflame: Daily Readings from Psalms
by John Calvin.