Pointing Kids To Jesus

DO NOT HINDER THEM, FOR SUCH BELONGS TO THE KINGDOM OF GOD. MARK 10:14
The children's ministry at GracePoint is an exciting and flourishing ministry. We invite you and your family to join us on Wednesday nights and Sunday mornings to be part of our community. Our hope is to foster an environment that allows for your children's lives to be transformed by the gospel of Jesus Christ. We accomplish this through Bible stories and teachings - worship and praise - crafts and games - and many more fun activities. Lessons are age appropriate and help the children understand God's love and His plan for their lives. Because we believe that scripture clearly states that parents have been given the joy and primary responsibility of discipling their children, our hope is to come along side the parents as a partner during the discipleship process.

GracePoint Jr. Mission: To build a gospel-centered foundation
in children's lives.

Children's Ministry Handbook
NURSERY - CHILDREN'S CHURCH - SUNDAY SCHOOL - ORANGE - VBS


Nursery (Childcare for Parents attending Service and Classes)
Our nursery staff is dedicated to providing a safe sanctuary and the very best of care in a safe loving environment. We offer Nursery during our Corporate Worship and Sunday School program beginning at 9:15 am through 12:00 pm. We also offer Nursery during our Wednesday Program beginning at 5:45 pm through 8:00 pm for Parents participating in Classes or volunteering.

Age Teachers
Birth-3 years Ms. Tonya & Ms. Chakevia

Children's Church: (Kingdom Kids)
Kingdom Kids takes place during our Corporate Worship Service. Children in Pre-K (VPK) through Kindergarten are dismissed following our Corporate Praise & Worship time and is staffed by weekly volunteers.

HE HAS SPOKEN BY HIS SON consists of 52 Chronologically arranged New Testament stories as well as the key themes found in each story. The intent is to acquaint young children with Jesus and to build a foundation of Bible doctrine for them. By showing children the heart of God through New Testament stories we have the privilege of being part of God's work in their hearts to set their hope in Him (Ps. 78:5-7).

GracePoint Jr. Sunday School: The Gospel Project

The Gospel Project® for Kids immerses kids and preschoolers in the gospel through every story, theological concept, and call to mission from Genesis to Revelation. Ultimately, the gospel message changes everything; heart transformation can only take place when a child experiences the gospel. Through The Gospel Project® for Kids, kids and preschoolers will understand the Bible is not just a collection of stories, but one unified story—God's story of redemption. To see more on The Gospel Project, visit The Gospel Project.

Age Teacher
PreK Ms. Hailee Brightwell
K-1st Mrs. Vicky Kennedy
2nd – 3rd Mrs. Judy McNab
4th – 5th Mrs. Kerry Bergman
Wednesday Night Program: ORANGE (First Look/252 Kids)
Orange Strategy from Orange on Vimeo.
First Look is a web-based curriculum designed for babies through 5-year-olds. Every element centers on giving preschoolers a first impression of their loving heavenly Father.
Everything we teach our preschoolers is based on one of three simple, but powerful, truths. The entire curriculum is constructed to meet your preschoolers where they are cognitively, spiritually, physically, emotionally and socially. Through age appropriate activities, preschoolers are building their spiritual foundation so that by the time they graduate to Kindergarten they know these three basic truths.
God Made Me

God Loves Me

Jesus Wants To Be My Friend Forever
252 Kids is a monthly web-based curriculum designed for Kindergarten through 5th-graders.
What's 252 represent? It's not our street address or the number of questions a 2nd-grader can ask in 20 minutes. Instead, everything we teach in 252 Kids is based on one of three basic, but powerful, truths modeled by Jesus in Luke 2:52.
I need to make the wise choice.

I can trust God no matter what.

I should treat others the way I want to be treated.
Our curriculum is designed to provoke discovery and invite kids into a new understanding of how to grow in relationship with Jesus.

Age Teacher
PreK Mrs. Rachel Lawry
K-1st Mrs. Missy Bell
2nd – 3rd Mr. Allen Bell (Assisted by Aria Bell)
4th – 5th Mrs. Kerry Bergman
Lg. Group Deacon Scott Bergman
Vacation Bible of School (VBS) 2018
http://media1.razorplanet.com/share/516900-9371/resources/1344498_AMPEDPromoVideo.mp4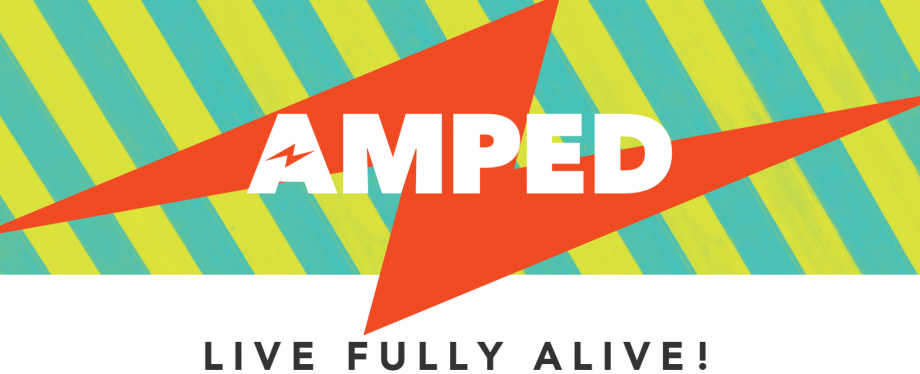 2018 is going to be ELECTRIFYINGLY fun!
We don't know if that's a real word, but we DO know that
you're going to an EXTREMELY awesome VBS teaching kids
about why God wants each of us to be
OVERLOADED with CONFIDENCE.
---
He wants us to live our lives FULLY ALIVE because
we can believe that what He says is TRUE!

MEMORY VERSE: John 10:10, NIrV
"I have come so that they may have life. I want them to have it in the fullest possible way."