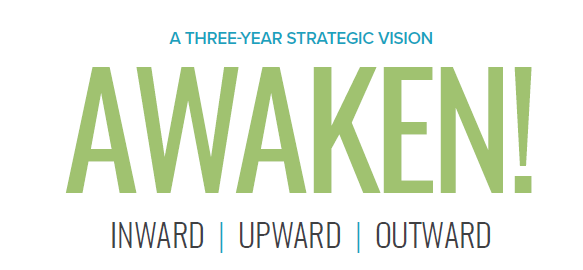 God's Kingdom is here and hte people of GracePoint Church are moving forward as we thank God for our rich heritage and exciting new plans. We are sowing seeds for the future and th fruitfulness of God's kindom everywhere. Whether at home, at work, in our community, or on our neighborhood frontlines, we are committed to following Jesus Christ everywhere!

We envision a flourshing, Christ-centered community whre we grown
INWARD
in spiritual development, grow
UPWARD
in raising a new generation, and grow
OUTWARD
in mission and outreach.
BE SURE TO WATCH FOR AND TO PRAY OVER:
Enhanced spiritual growth opportunities

A revamped Student Ministry and growing Children's Ministry

Leadership development for our next generation of leaders

Church building and campus improvements

increased community connections and outreach

Improved guest & welcome experience and a clearly defined path for engagement

An increased digital and online presence

Increase in Sunday attendance, baptisms, and membership

Attendance reflecting our local community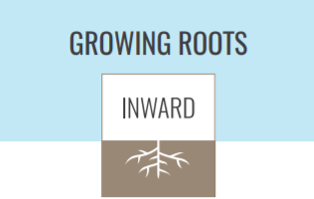 DEEPENING OUR PERSONAL ROOTS BY FOLLOWING JESUS CHRIST. This growth will be informed by the whole of GOd's word through preaching, study, persnal devotion, and meditation, and lived out goth within the gathered and the scattered church. We will grow Inward roots as we:

Embrace a deeper "Whole-Life" discipleship
Evaluate Whole Life Discipleship

Develop a front door/back door monitoring of visitors and members

Create a Whole Life Discipleship methodology
Serve the body & show the love of Jesus Christ
Create a volunteer development plan - "train the trainer"

Develop a Volunteer Hub (both online and in the building)

Increase team mentality for executing strategies
Join a small group & do life together
Develop a Small/Life group philosophy - "why?"
Develop a group to help with mental health wellbeing
Create multiple group opportunities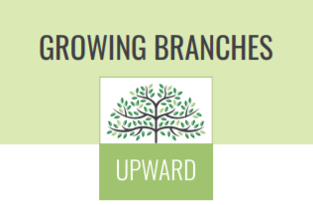 CREATING A NEXT GENERATION LEGACY BY TEACHING CHILDREN TEH WHOLE COUNSEL OF GOD. Our goal is to produce young adults reliant upon Christ and His promises as they stretch and grow into adulthood and see the completting purpose of following Jesus in all of life. We will grow Upward branches as we:

Join the Journey
Develop a clear discipleship curriculum pathway

Encourage a family devotion and discipleship atmosphere

Leverage Right Now Media to increase discipleship

Hire mid-level associate Pastor focused on children, youth, and young families.
Duplicate Ourselves
Invest and mentor 5 others that are younger and newer

Create a volunteer bench depth/buddy in training

Purposeful teaching - exploring "life-on-life" discipleship and mentoring
Refresh Children's Ministry and reboot Youth Ministry
Review children's ministry for improvements

Develop youth ministry program

Create an internship program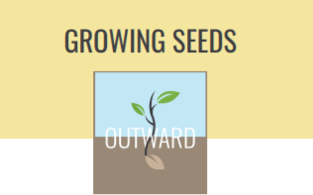 PLANTING SEEDS OF THE GOSPEL WHERE WE LIVE AND WHEREVER WE TRAVEL. The Great Commission commands us to go into the entire world to make disciples and to be the visible expression of the Great Commandment to love God and our neighbors. We will grow Outward seeds we:

Infuse GracePoint into the community
Partner with Local Ministries and non-profits

Coaching clinics - sports, parenting, "solutions" for life

Random Acts of Kindness

Continue to leverage Pigapalooza
Build our global bridge
Partner with FL Presbytery to develop regional and global outreach partners

Find partnerships to start sports programs

Continue to build upon the Guatemala ministry as community ministry
Leverage the GracePoint property for outreach
Develop master plan of church poperty

Build multi-purpose fields and pavillion

Provide special music concerts - the universal language